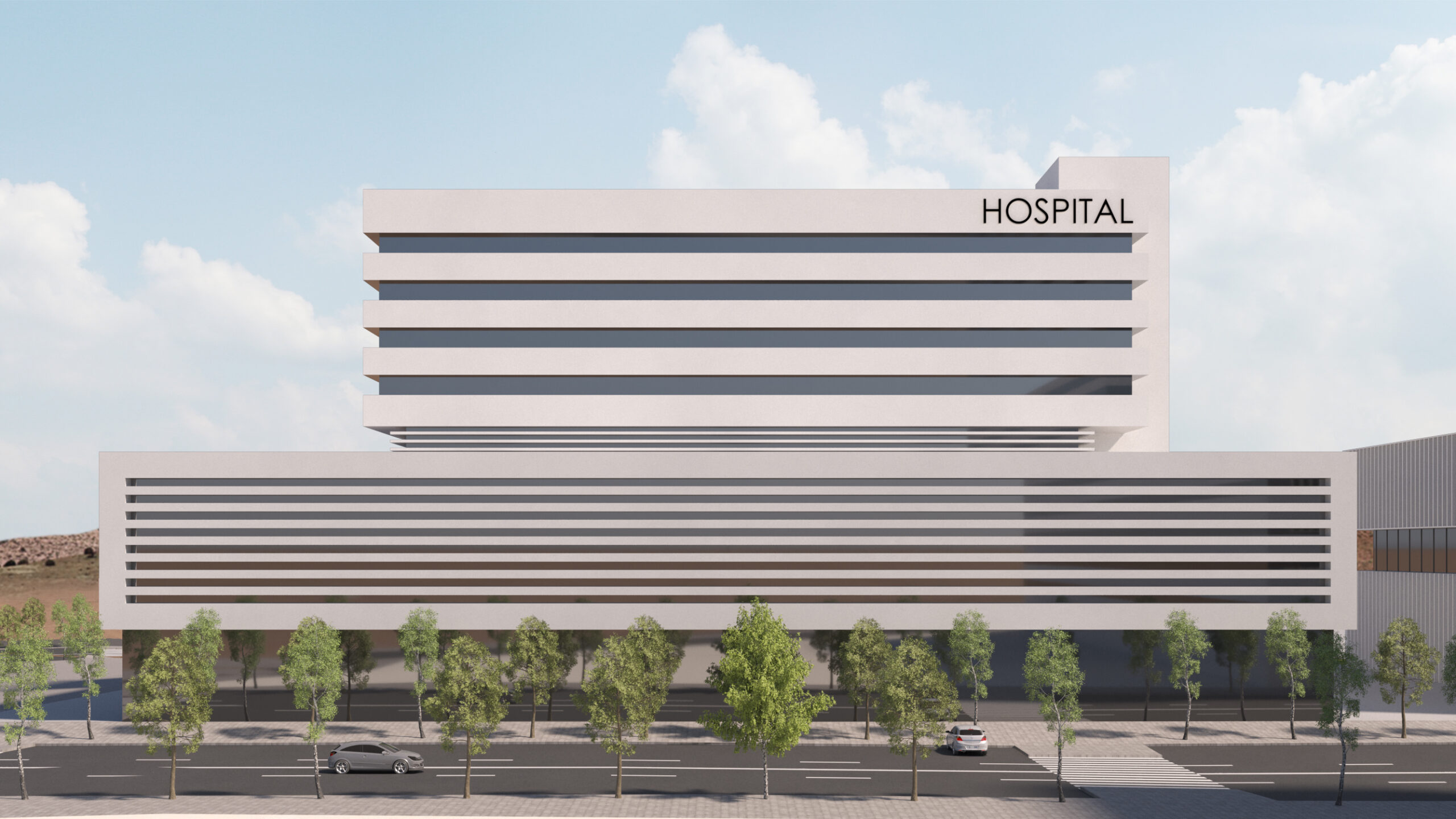 Sanitas and the Pryconsa Group reach an agreement to open its first digital hospital by 2025
The hospital will be developed by Saint Croix HI, the Pryconsa Group's Socimi, thus consolidating its asset portfolio diversification strategy, entering the Healthcare sector and will be located in Valdebebas, next to the hotel that will be built on the adjoining plot for the MELIÀ Hoteles chain. Construction will begin in January 2023 and will be completed in the second half of 2025.
Saint Croix already has top-level clients such as Meliá, Barceló, Ibersostar, Exolum (CLH), Grupo Planeta, Zara, Primor, Levi's, Ecoalf and ALDI Supermarkets, among others, and has added Sanitas, the national benchmark in health, research and cutting-edge technology, to its client portfolio.
The hospital, which will have a surface area of more than 30,000 square metres, will be the fifth in Spain for Sanitas, and will be located in the Valdebebas district of Madrid, very close to the bridge that connects to the T4 terminal at Barajas airport, next to the four-star hotel that Saint Croix HI is going to build for Melià.
The hospital will be sustainable, low-emission and will consume 100% renewable electricity to care for the health of the planet, directly linked to the health of people, and will have a broad portfolio of services and three reference units: an Advanced Oncology Institute with the latest radiotherapy technology; a service for mental health care; and an advanced rehabilitation centre for treatment and comprehensive recovery.
Conceived as a digital hospital for its telecare services such as remote monitoring of pathologies thanks to the use of wearables, which allows the monitoring of patients' health constants and indicators without them having to visit the hospital or interrupt their rhythm of life, the use of artificial intelligence to support diagnosis or online check-in.
With this agreement, Saint Croix and Grupo Pryconsa are giving a strong boost to the tertiary development of Valdebebas, providing this area with the Hospitality, Convention Centre and Private Healthcare services that are so necessary for the city's development.